Home improvement experts in Charlotte
Todd Driver is a trusted and well-known name when it comes to home repair in Charlotte. He and his talented team have served the area in hundreds of projects for over 30 years. Whether you need a simple painting job, siding replacement, or a full home renovation, let us take the hard work out of your way and manage your project seamlessly.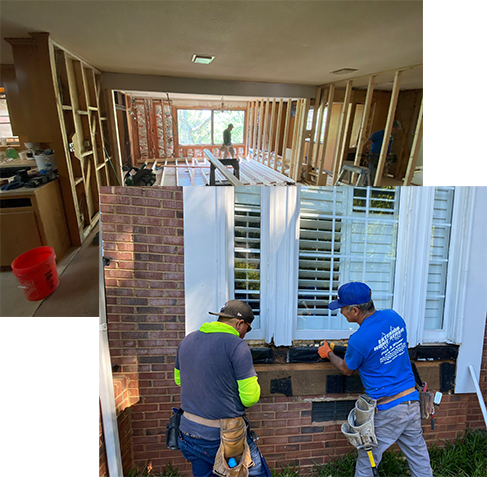 Hi, we're Exterior Home Repair!
We're into exterior —and interior— home repair through thoughtful design and great customer care. We're here to help you turn your project vision into a reality. Improving your home means improving your quality of life!